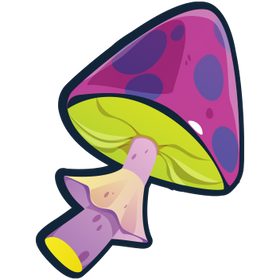 Come explore the Melting Forest
where an ancient wonder awaits you. Here, amongst the trees and plants resides Beta-Glucan – a powerful ally. Found in Adaptogens and Nootropic Mushrooms, this natural ingredient has been used for centuries.
Your Journey Awaits...
Adaptogens and Nootropics
Great Tasting and Highly Effective
Don't just take our word for it
"I'm a big fan. I always stock up. Out of all the Mushroom Drinks I have tried, these are the best."

"This is the best Mushroom drink I have ever had! All flavors are delicious bursting with flavor and looks good in my fridge!! I love drinking them all day. I at least have 2 per day. Its exactly what I was looking for!"

"Refreshing, relaxing, and tastes great! I usually have to drink 1/2 servings because they work almost immediately! All of the favors are great!"

"Delicious and it takes the edge off!!"

"This is the perfect drink if you're looking to relax after a crazy day. It's been the perfect remedy... we're full time workers and parents to three... this is just what need to take the edge off."
Meet the Crew
Lionsmane

Reishi

Cordyceps

Antrodia
From the blog
Are you looking for a natural way to relax and unwind after a long day? Look no further than Mushroom Gummies! These delicious treats are not only tasty but also packed with incredible health benefits. In this blog post, we...

This unique mushroom packs an impressive amount of potential health benefits.

Last but certainly not least, Lion's Mane Mushroom is a powerhouse of nutrition.
Sign up to our newsletter
Receive special offers and first look at new products.